Brian Sword and Tracy Cassels run two businesses from their home in Black Creek. The postal address is Milford but everyone calls their neighborhood Black River or Black Creek.
It is as rural as it sounds. Both their businesses rely on good internet connection – do they have it? "Well," Brian says dragging out that one syllable. "Good enough. No problem with downloading, but if I have a big file to upload I just go into Picton." Here's what they told us about those businesses, their family and their move to The County.
County Productions
County Productions is Brian's business, video production of everything from personal mementoes to celebrate a life to campaigns on social media to build a brand. He recently returned to Ontario from Vancouver where he'd gone to film school and worked in the video business for 15 years. Having grown up in a small town in Northern Ontario he was smitten by The County's combination of tradition and modernity. "There's room for growth here," he said. "My bread and butter is corporate videos, but I have done music videos, weddings, funerals – anything that requires a camera." Not surprisingly his County clients include wineries, resorts, artists and, increasingly, events.
He laughs to recall they considered calling his company "Medieval Productions", because of their last names Sword and Cassels. "We thought it was clever, but we snapped out of it! County Productions is better, and we were pretty lucky to snag the name. After years of doing agency work, projects here are more fun, more diverse. When a client is a huge company the video project is just one more thing on a To Do list, but here people get more involved, they're much more interested. You might meet them through work but become good friends. Like 'Come for a meeting, but stay for dinner.'
People here are just beginning to understand the power of video. Younger people are more aware – they grew up with video – they expect and want it and know its value. Older companies are coming to recognize the importance of being online, how enormous the reach is, how easy it is to get their message out to a huge audience.
I'm moving into video blogging. One new client wants a weekly web show, which will be ongoing filming which is fantastic in this business. We'll go in and shoot 4 to 8 episodes at a time. It's a long term commitment for her and for me, and it will be great for her business to post regular new content. I love going in on the ground floor and building something. Start at zero, build an audience, create an ongoing show. This year I'll be doing more for Tracy's business, incorporating more video on her site."
Which leads us to: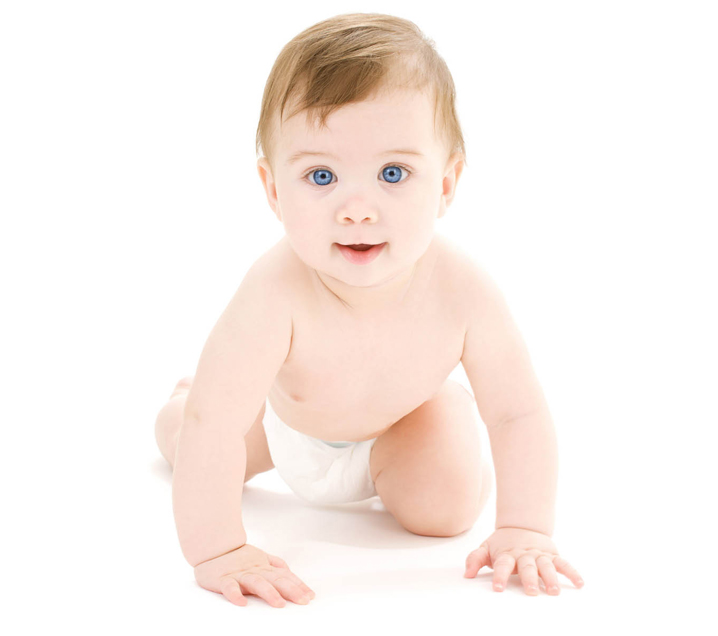 Dr. Tracy Cassels' business is Evolutionary Parenting, a combo of blog, website and consulting with families around the world. She started her blog when their 8-year old Maddy was a baby. "It was the rantings of a new parent," she laughs. "Sharing the science of parenting and the research I was reading." Brian breaks in to point out she has a PhD in child development. "Well," she says. "The blog took off, and before long I was working directly with parents. I write and speak at conferences and I do consultations with families from everywhere. I really do work remotely, and I can do a lot from here, I Skype and speak to clients on the phone. But it all started with having a blog and website, and my Facebook page brings people to me, too." Brian adds, "She's got over 110,000 followers."
"I cover a lot of aspects of parenting, but I am mostly known for sleep issues. I'm anti-Sleep Training. It's popular these days to encourage parents to let babies cry it out, close the door, ignore them. I don't agree. I take a psychological, anthropological, and historical look at things. What does infant sleep actually look like? What should parents expect, and how have our expectations been completely skewed? I help families to find the underlying reason for sleep problems, I help them view it as a symptom and we look for the cause. Sometimes it's helping them to just accept reality, what they can do when there is a problem, but also when not to panic.
Most people come to me because their child is waking an obscene number of times," she laughs. "Recently, a 13-month old was waking 10 to 30 times a night. That's too much! We had to look at what was going on, and we found it was a food intolerance. They cut that food out, and he began sleeping like a log. I try to be completely objective. I read all the research, the science and try to understand what COULD be affecting this? I'm open-minded, not constrained by tradition and culture."
Tracy says she knows her advice is working, because of the referrals she gets from her clients plus public recommendations from people like Sebastian Junger, author of the Perfect Storm, who praised her website in a recent podcast interview, which caused an instant spike in visits to her sites.
Internet Still a Barrier for Rural Entrepreneurs
Which brings us back to that Internet connection. Brian says "We're on Xplornet via satellite, and if I'm doing a 30-second video it's fast enough, we can get by. But if it's longer, the upload speed is just not enough. Tracy uses Skype on her phone data plan for her consults, but I will go into Picton if I have to. My mum lives there, so it's not too bad!" Brian could also take advantage of County libraries and several cafes with high speed Internet. "I'd say it's the biggest drawback for self-employed people who want to live really rural – and we are very rural. But you know what? It's WORTH IT!
Airbnb Converted Back to Residence
We have this great house, all this land, we're in a beautiful place on the river – and it's funny, we bucked the trend when we moved here. We bought an Airbnb and turned it into a home! The neighbors were thrilled. We love all our neighbors."
Tracy says, "A wonderful moment was when we met the woman next door. She told us she's a midwife and I said my mum was very involved in midwifery in the 1980's, and, sure enough, they knew each other! They had worked together on a magazine and on legislation. It was wonderful for me because my mum passed away six years ago and here was someone who could tell me all sorts of stories about her. Plus the fact she and I are in the same business. Babies!
Brian says "We never thought we'd get a place near the water, but we got lucky. Also, being from Vancouver, house prices are totally relative! Prices here were like knocking a zero off what we were used to seeing. Why did we come looking here? My mother lived in Belleville at the time so we had heard about The County. 
Tracy expands on that. "Lots of reasons influenced our move. We had a car accident five years ago that changed the trajectory of our lives, and it had lingering effects on me. There were things I couldn't do, so work changed for me, then I had Theo shortly after. We had no family in Vancouver and my best friend was wonderful but has six kids of her own! We needed more support. We used to go and see Brian's mum in Belleville but it was a cousin who really got us interested in Prince Edward County. We only had to visit once and we fell in love with it. We moved here in 2016 and then Brian's mum moved to Picton to be even closer.
Future Plans
Tracy says, "This summer I flew to Australia to speak at some conferences, and it was amazing to work closely with other professionals who work with families. We exchanged a lot of information and it made me think about developing videos to provide information professionals can use without having to invest upfront heavily themselves. I realized I can do that. I have my own "in-house" production company!
Brian says, "We've been thinking for years of the best ways to use video in Tracy's business. Tracy's blogging generates clients and gets her stuff out there, but it's time consuming. Balancing that with her consultations doesn't leave much time for creating videos. We need to make a plan. We can't do it just because it's cool and it's fun. It has to work for us. It's exciting. The video market has matured tremendously to the point that bloggers and You Tubers can make a living from subscribers. Times are changing, and here in The County the time is right for people to use this kind of promotion and outreach. The County is a popular destination, people do well in the high season, but businesses want to grow into the shoulder season, too, with new services and new experiences – and video can help.
Family Life
We have two kids together, and Brian has one more from a previous marriage. Desmond is 16 and is here during the summer and all school breaks, Maddy is 8 and Theo is 3 and they LOVE it here. We moved Maddy from Vancouver to Picton when she was 6 and she really, really liked living in a smaller town, so when we wanted to move again, further out of town, we were concerned. But she loved it from Day One. We came to spend one night here but because they were putting in the heating we decided to go back to Picton, well Maddy didn't want to leave. "This is my house now!" When we visited Australia, Theo said every single day, "Okay, I want to go home now,".He loves going new places, but he loves it even better coming home."
Tracy says, "We home school, and we're connected with quite the community of home schoolers here. There are a ton of resources, and the libraries are fantastic, they have programs like the Makers Club which is not just for home schoolers. Maddy does library programs, she's too young for 3D printing but she has done robotics. I would have loved to have these resources when I was young. Milford has a music lending library. We don't really have room for a piano so when Maddy wanted lessons we took out a keyboard to see how she got on before committing ourselves. And another great thing about the library programs is she makes friends who are in regular school."
Brian adds, "People say 'Don't you miss the opportunities of city life?' And I say, it goes both ways. I don't think a music lending library would be easy to do in the city." Tracy warms to the subject. "One thing I would love to see here is a Forest School. I think we're ripe for it. The idea started in Germany, teaching children outdoors, spending a lot of school time out in the natural world using nature to teach not just science but maths and reading and all sorts of subjects. I approached Quinte Conservation about it when we first came here, but it would take a lot of effort and dedication on somebody's part to get it going. I know some teachers who are interested. Maybe one day!"
Advice for Others
Brian says with a laugh, "It's a big leap for city slickers. There's definitely a period of adjustment. It wasn't hard getting used to being on a well and septic, although our city friends thought that was a big deal. It's not. But it does make you think about where your water comes from and where it goes. You don't just dump any old thing down your drain, and we're very into biodegradable soaps now! We are lucky. We have a very good well. Honestly, Internet is the biggest issue for us. Our businesses are dependent on it, but we're getting by. The towns have good high speed, I just hope it comes out further soon. One of the biggest differences between here and the city is the feeling of community. You can be friendly in the city, say Hi and all that, but out here people are really interested in each other. They want to get to know you and, if you're not used to that, it can put you outside your comfort zone." Tracy agrees. "My family worried about me coming here. I was raised in Toronto. I lived in New York. I didn't know small towns at all. My dad thought I'd never be happy in an out-of-the-way place. But when he came to visit Picton, he looked around and said "Oh yeah. This is good. You'll be fine here!" Brian laughs, "And then we proceeded to move to Milford, an even smaller community. And we love it."
For startups or businesses looking to expand or re-locate to The County, you can fill out this Business Inquiry Questionnaire, and the Community Development Department will respond in 48 hours.
Subscribe to our newsletter to receive the latest news on amazing Recent Success Stories, Available Housing, Available Funding, Available Jobs and more.